UVA Spindle Repair
Precision Remanufacturing of All UVA Spindles
Our UVA spindle repair processes are the best in the business. We have state-of-the-art in-house resources and manufacturer trained technicians, so that your repaired spindle will be better than new when we ship it back to you. More importantly, we have full access to parts as well as complete manufacturing capabilities that allows us to repair your machine tool spindle properly the very first time. GTI is the spindle company for your UVA service and repair requirements.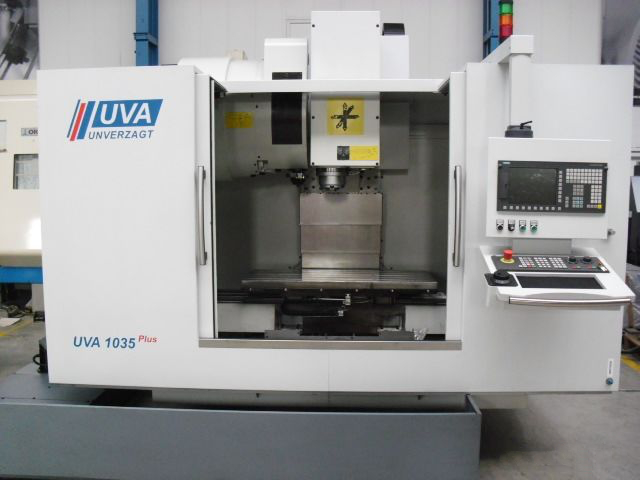 Why GTI?
Guarantees a useful analysis of KMT UVA spindle machine tool that attempts to properly detach and find spindle problems.
Guarantees no spindle repair works get commenced before customers have got a list of suggested spindle repairs, in order to make a right decision.
Provides competitive rates and fast turnaround on all repairs and 24 hour emergency repair services; which may be done in house or a GTI engineer will be sent to your facility.
Hire only highly knowledgeable and skilled technicians to do UVA spindle machine tool repair work. They all follow our tested and proven 10-step quality control checklist of KMT UVAspindle repair.
Implement final testing & evaluation processes of all KMT UVA spindle machine tool repairs to confirm products get optimum performance, vibration and balance in order to meet required spindle specifications.
UVA Spindle Machines We Repair
The Nomyline Grinding Machines Program
KMT UVA builds a series of grinding machines which are custom designed to take care of different manufacturing needs.
Nano Grinder
Our UVA spindle repair service will give you a spindle that will return to the floor as good as new. We offer one year warranty after every repair and re manufacturing. Call us at 888.473.9675 or you can mail us at info@gtispindle.com for an estimate on time and cost.