High Speed Precision Repairs On All Okamoto Spindle Models
Our Okamoto spindle repair processes are the best in the business. We have state-of-the-art in-house resources and manufacturer trained technicians, so that your repaired spindle will be better than new when we ship it back to you. More importantly, we have full access to parts as well as complete manufacturing capabilities that allows us to repair your machine tool spindle properly the very first time. GTI is the spindle company for your Okamoto service and repair requirements.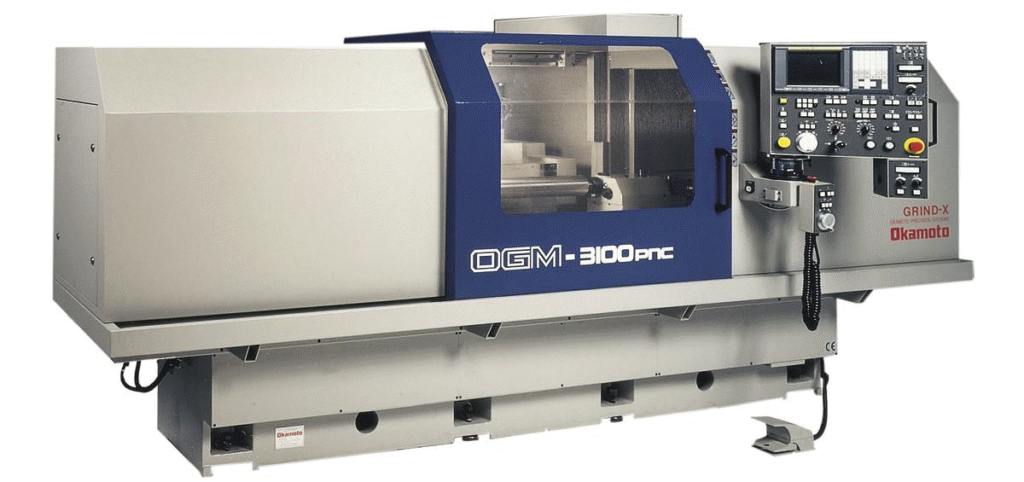 Okamoto Spindle Machines We Rebuild
Saddle Grinders
For medium and small production runs, the saddle grinder models are apt. These grinders are endowed with control options like automatic, manual and CNC that is helpful for the customers to operate them.
Column Grinders
These are available in both automatic and CNC models and are used in manufacturing units with heavy duty demands. These grinders will ensure that you meet your productivity level.
Profile Machine
All horizontal machines in this line are designed to provide improvements in high speed machining. Our technical team repairs machine tool spindles to get maximum speed and operation.
PFG-500 Series
UPZ-210Li Series
Rotary Machines
Get a powerful and excellent10hp spindle motor with Okamoto PRG-DXNC Series. These grinders are equipped with conversational and advanced Fanuc 21iT CNC controls.
Internal Grinders
Customers can choose from either CNC configured or MDI control, depending upon their needs.
Our Okamoto spindle repair and spindle rebuild comes with a one-year warranty. This warranty starts from the day of installation on the machine, not the day of shipment like many of our competitors. Call us to arrange your Okamoto spindle repair and to get your spindle back into production. Toll free: 888-473-9675 GTI Spindle Technology
Showing the single result